We call our daily regimen "plant-based eating with a catch."
| By Lisa McComsey |
A lot of people cringe when they hear what we don't eat. What, no butter? No eggs? No cheese? No freakin' ice cream? But what they view as a deprivation diet could not be further from the truth.
We eat a lot. We eat a huge variety of things. And we never, ever feel bored or hungry.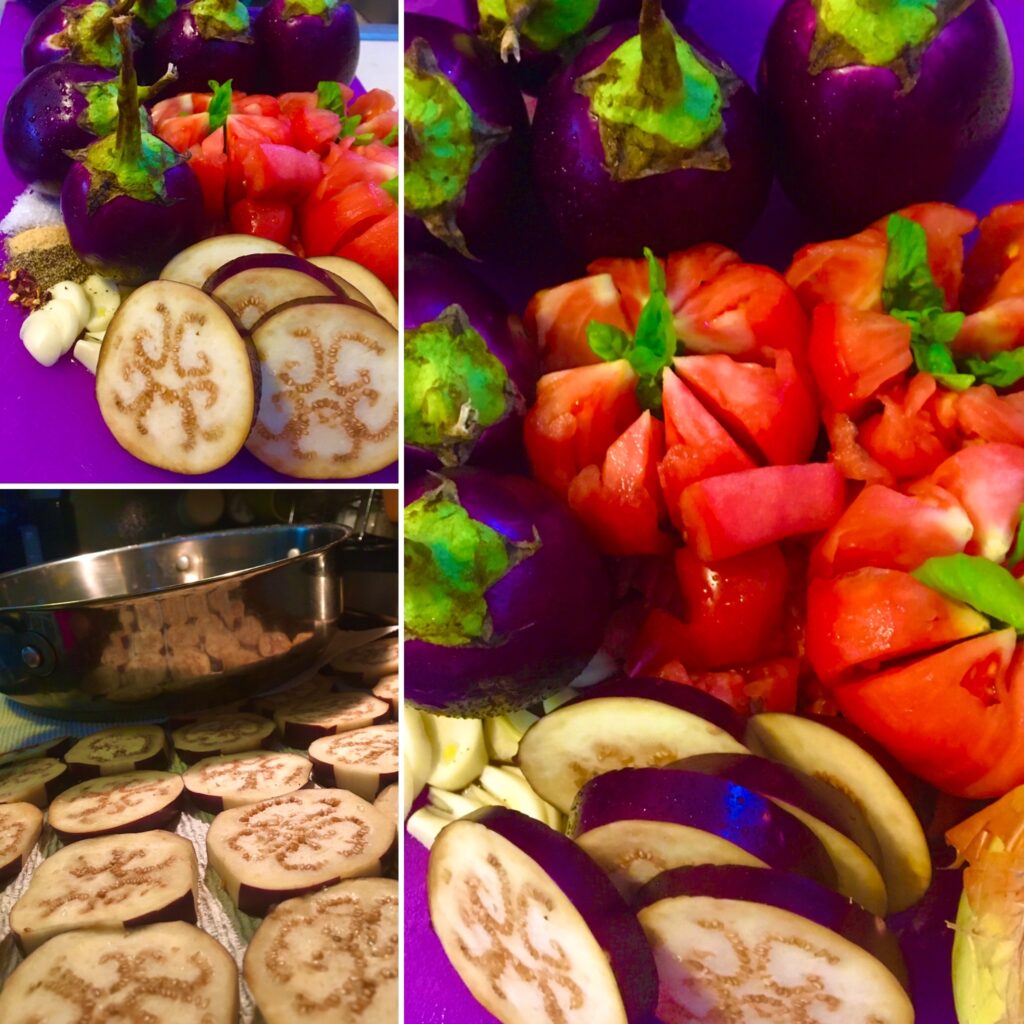 Plant-Based Eating With a Catch
The bulk of our diet is plant based—so tons of fruits, vegetables, legumes, nuts, seeds, and grains. A few times a week, we eat seafood, making sure it's sustainably caught and low in contaminants. (The Monterey Bay Aquarium's Seafood Watch guide is a handy resource for choosing fish responsibly.)
The Power of Three
We also prefer seafood varieties that are high in omega-3 essential fatty acids. While our bodies can produce most of the fats they need, they cannot make omega-3s from scratch.
BTW, they're not called "essential" for nothing: This family of polyunsaturated fats is integral to healthy cell growth, proper fetal development, strong organs, and robust immune functions.
Deprive yourself and things could go haywire—omega-3 deficiencies have been linked to a host of health issues, including heart attacks, mood swings, circulatory problems, macular degeneration autoimmune diseases, allergies, and asthma.
Most fish contain at least some omega-3 fatty acids, but oily breeds like wild Alaska salmon (especially sockeye), Arctic char, Atlantic mackerel, rainbow trout, black cod, anchovies, herring, sardines, and mussels are among the richest sources.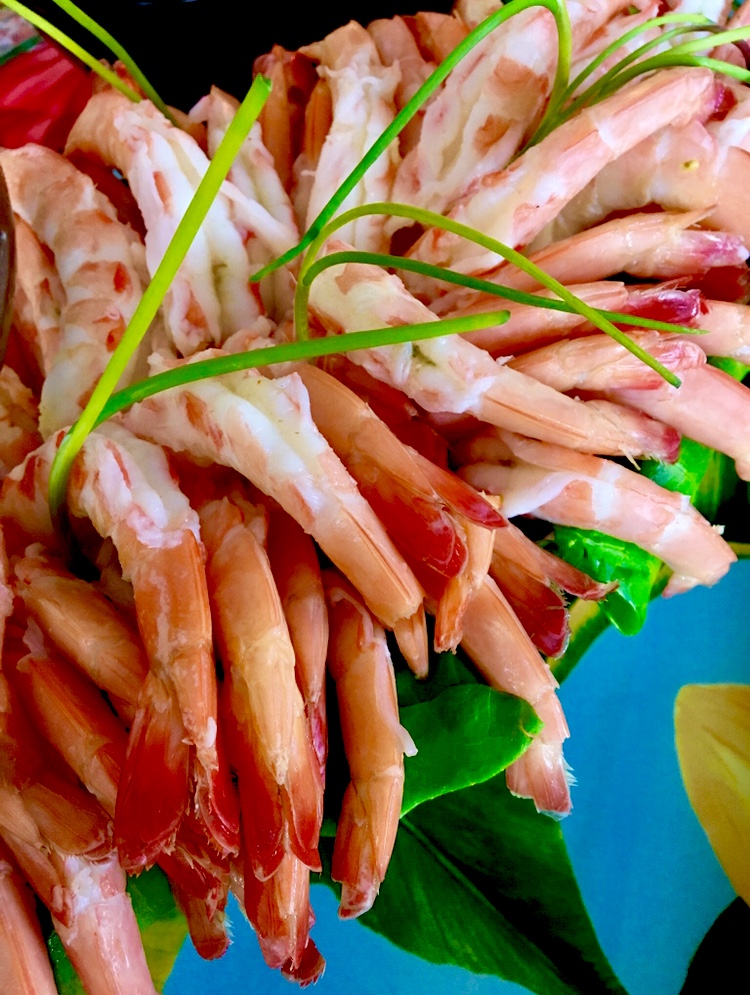 Typical Day's Menu
We're often asked what we eat during the course of the day. Some think our diet comprises little more than carrot sticks, tofu, and canned tuna.
Here's a glimpse of what's on our plates:
Favorite Breakfasts
Oatmeal, amaranth, or teff with nuts, seeds, fresh fruit, and almond milk
Non-dairy yogurt (I'm loving Kite Hill Artisan Almond Milk Yogurt right now) with granola, nuts, seeds, and/or fresh fruit; sometimes I add brown rice for a yummy rice-pudding texture
Tofu scramble with turmeric and veggies
Avocado toast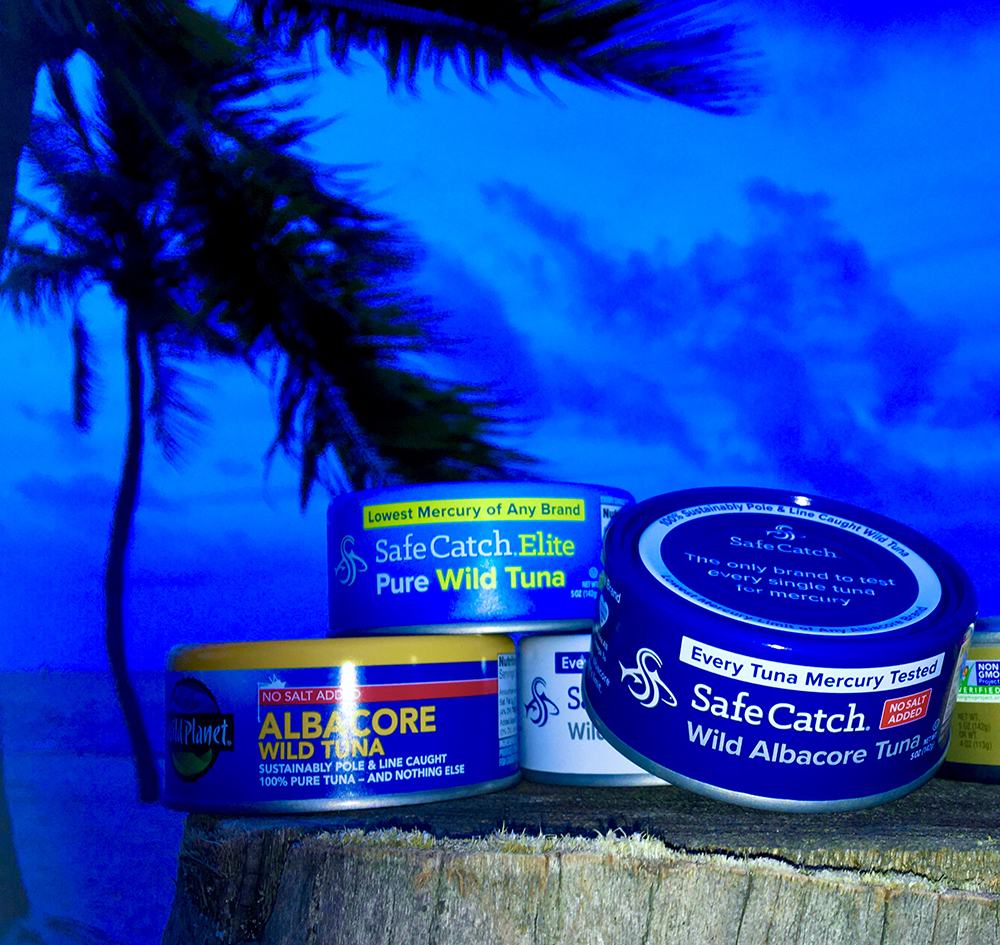 Favorite Lunch
I love a giant chopped salad made with all types of leafy greens, fresh basil and cilantro, carrots, celery, tomatoes, pinto or kidney beans, cashews, and homemade dressing (just throw some oil, vinegar, mustard, garlic, onion/shallot, and a bunch of fresh or dried herbs into the blender and let 'er whirl; delish!). I sometimes add tempeh, tofu, or leftover fish from last night's dinner.
Favorite Dinner
I'm a pasta freak, so this is my go-to meal once a week. But … I stick with whole grain or bean-based pastas (not the white stuff). I generally top with marinara sauce, which I enhance with sautéed onions, garlic, and peppers, and serve with a side salad.
Fish in foil (see coauthor Amy's blog post on this super-simple prep) served with steamed vegetables and quinoa.
See how easy (and delicious) seagan can be? Try it out for yourself and email us at [email protected] how you like it!