HEY FRIENDS, YOU'RE INVITED!
Join me for an evening at my home,  to discuss my book, "Seagan Eating: The Lure of a Healthy, Sustainable Seafood & Vegan Diet" (Penguin Random House 2016). I will be making a variety of delicious tastings from the book. Please RSVP for this private event.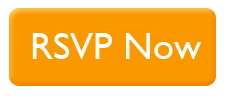 I will be selling copies of my book ($15) with proceeds going to the Colorado Ocean Coalition, a project of the Ocean Foundation,
a 501(c)3 nonprofit.
Learn more about the book, Seagan Eating by Amy Cramer, here.
Learn more about the Colorado Ocean Coalition here.
Hope to see you all there!
Best,
Amy
Date
Wednesday, October 26th from 6:30pm-8:30pm,
Location
8942 Little Raven Trail Niwot,
CO 80503
---
SEAGAN EATING BOOK SIGNING & ART OPENING
Featuring seagan treats, "fishy" artwork by area artists, and book signing by coauthor Lisa McComsey and illustrator Ed McComsey.
Date
Friday, July 29, 2016 – 6 to 9 P.M.
Location
Virginia Perle Art Gallery
96 East Water Street
Toms River, NJ 08753
732.244.4300
---
RADIO INTERVIEW: ALL SIDES WITH ANN FISHER
Radio interview — All Sides With Ann Fisher, "Wellness Wednesday" segment
Broadcast live with listener comments and questions via telephone, email, Facebook, and Twitter. Segments archived at wosu.org.
Date
Tuesday, July 13, 2016 – 11:40 A.M. to 12 P.M. ET
Location
WOSU Public Radio (Columbus, OH)
---
RADIO INTERVIEW: THE EXPERIENCE PROS WITH CHER ASHLAND
Radio interview — The Experience Pros with host Cher Ashland
Date
Tuesday, July 5, 2016 – 8:15 to 8:25 A.M. ET
Location
KLZ–AM (Aurora, CO)