Super healthy and sustainable, these silvery swimmers are the perfect package. Here are four reasons why you should add sardines to your menu, plus a delicious recipe.
| By Lisa McComsey |
Amy, my Seagan Eating coauthor, wrinkled her nose and complained bitterly: "Do I really have to create a sardine recipe for our book?" There may or may not have been an expletive involved in her reply. Let's just say she wasn't a fan of the sardine.
However, I had just written a section on sardines' amazing health benefits, and while I didn't consider myself a fan either, I thought we should include an appetizing way for our readers to enjoy them.
Amy pressed on and did what she does best: turn lemons into lemonade—or in this case, transform the lowly sardine into delicious Smoked Sardine Dip (recipe appears below). She readily admits it's now one of her favorite Seagan Eating recipes. I've made it for parties, and it's always a hit.
But let's be honest: Sardines don't get the respect they deserve here in the U.S. Small, oily, bony fish—usually out of a can—are a tough sell.
But in other areas of the world, notably parts of Europe and Asia, sardines are a prized food. When I was a poor student hitchhiking around France, I ate canned sardines on a hunk of baguette nearly every day. (It helped to wash them down with cheap wine.) Until Amy's Smoked Sardine Dip, though, I hadn't had one since.
Now that I know their potent nutrient factor, I'm circling back and giving sardines a second chance. Here are four reasons why you should, too:
Packed With Omega-3s
These essential fatty acids help protect against heart disease, cancer, depression, rheumatoid arthritis, and many other ills. Fatty, cold-water fish—including the mighty little sardine—are especially great sources of omega 3s.
High in Nutrients
Sardines are packed with protein; vitamins D, B12, and B3; selenium; phosphorus; and other minerals. Those with bones (which are edible!) contain a hefty dose of calcium.
Low in Contaminants
It's unfortunate, but we have to be concerned with mercury and other pollutants in the fish we eat. Because they're at the bottom of the food chain, sardines don't carry as many toxins as their larger brethren, like tuna and swordfish.
Sustainable, But …
Some sardine fisheries are in danger, others are closed—so it's important to be discerning. Look for the Marine Stewardship Council (MSC) blue label to ensure the sardines are certified sustainable.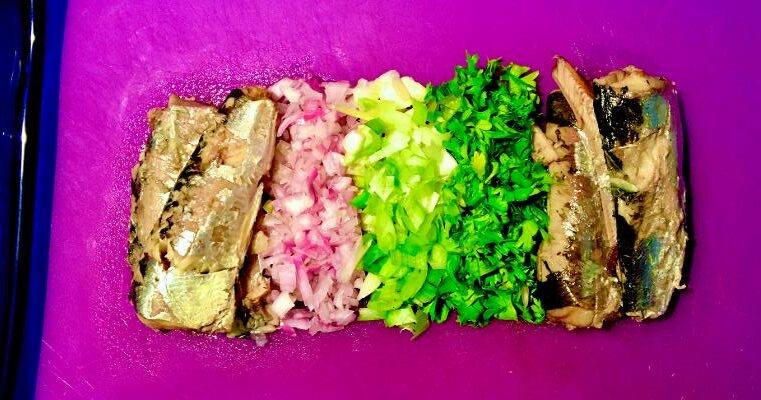 And now for that recipe you've been waiting for: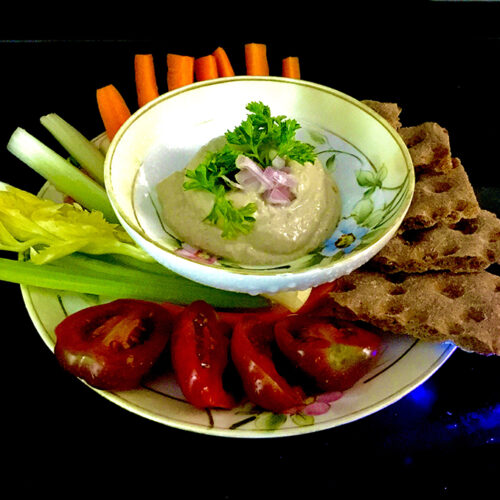 Smoked Sardine Dip
Super healthy and sustainable, these silvery swimmers are the perfect package.
Equipment
Blender or Food Processor

Knife

Serving Bowl
Ingredients
¼

cup

cashews

raw

¼

cup

water

2

3 ¾ oz

smoked sardines

packed in water, drained

1

scallion

chopped

2

tbsp

shallot

minced

2

tbsp

flat leaf parsley

minced

1

tsp

flat leaf parley (for garnish)

minced

½

tsp

salt

(or more to taste)

¼

tsp

pepper
Instructions
In a blender or food processor, puree the cashews and water until smooth.

Add the sardines, shallot, scallion, 2 tablespoons of the parsley, salt, and pepper.

Process until well blended.

Transfer to a serving bowl and top with the remaining 1 teaspoon of parsley.
What's your favorite way to eat sardines? Let us know in the comments section below.
Photos by TK.